Pet Relocation Consultancy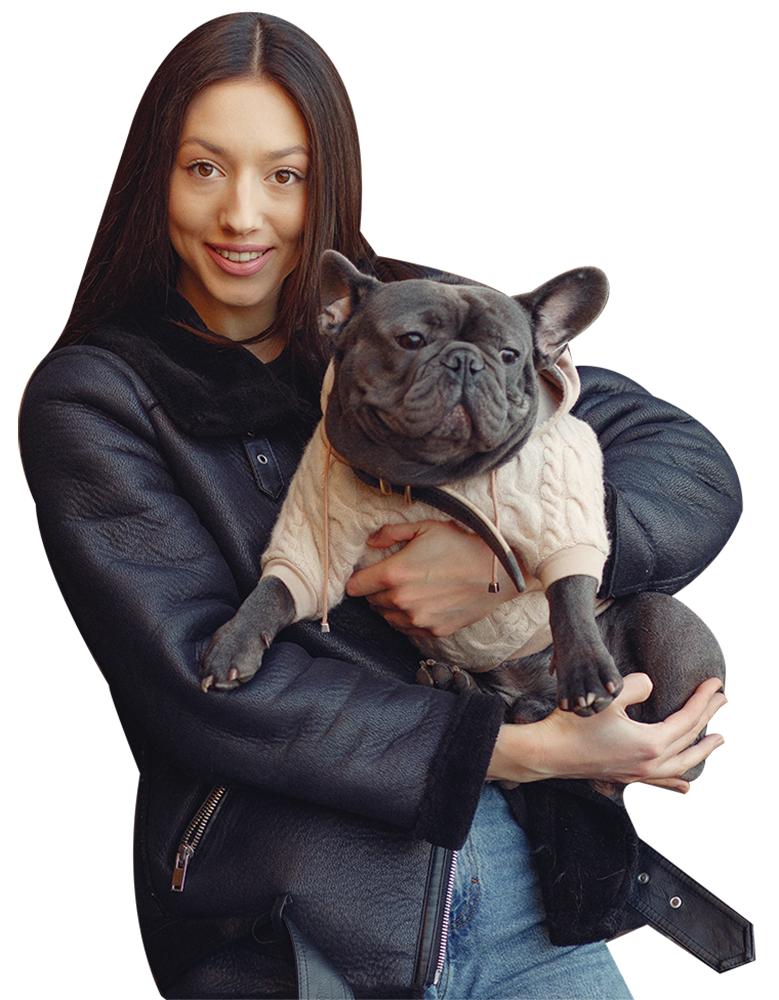 International Pet Travel Consultancy Services in Sri Lanka
To begin with, we are experts when it comes to finding the safest, most direct route for your pets. We stay up to date on all import and transportation requirements for your pets. We have excellent relationships with all the pet friendly airlines that serve Colombo airport.
Our mission is to help anyone who requires international pet relocation in any way we can. If you decide to use our services, we will consult you free of charge and advise you before we proceed. We go in to detail, and our specialist team will discuss and explain each and every stage of the pet's relocation process with you. By doing so, we will ensure that you have made the correct choice and guarantee that your beloved pet will have the safest and most comfortable journey up to the required destination. 
Each pet shipment is quoted based on your specific needs. Furthermore, our relocation team will review your pet's vaccination records and medical history with you before we give any pricing or quotations for the pet's travel. 
We are also updated with the latest import regulations / health requirements for pets flying to your preferred destination country.
Some of the countries simply require an international health certificate and vaccination records, whereas other countries have specific requirements which would include various complex blood tests. Accordingly, your pet travel process must begin months in advance of the shipment.
What Happens Usually…

Inexperienced pet shippers will always fall in to trouble due to complicated and ever changing regulations. International pet travel is heavily regulated by respective governments, government agencies, customs, quarantine agencies and transit countries. Each of these policy setting agencies frequently amend the rules and regulations and generally these regulations are not notified to the general public. This means, even the airlines are not required to share updated rules & regulations to ensure a smooth relocation process for your beloved pet.
Furthermore, Pets shipped without complying with ALL requirements set by respective destination governments are subject to being;
Denied flying on the scheduled flights
Refused entry at the destination airport and return back to the origin country
Not released from the Airport authorities or quarantine departments after arrival at the destination country
Put in to unnecessary quarantine stations for a certain time period
If any of the above happens, it will definitely upset the pet owner and the whole family. These pet shipments can consequently become difficult or impossible to correct and sometimes the correction process could be very costly.
Pet Express has unsurpassed experience in shipping pets to & from Sri Lanka, in to many different countries, and our specialist team will ensure you that all of your Pet's international travel requirements are met accordingly and your Pet's journey will be planned smoothly and stress-free. Our pet relocation specialists are constantly updated on the ever changing international rules & regulations as we constantly communicate with all respective agencies around the world. We always go the extra mile to ensure that your beloved pet travels in a stress free condition without any hiccups. 
We keep a close relationship with all the major airlines and their regulations. By doing so, we also know the best route to take your pet to the required destination. Moreover, our pet relocation specialists track the travel of your pet and will ensure that the pet will arrive at the destination safely without any hiccups. In rare cases of unforeseen situations, our team will know exactly what to do and will keep you informed at all times.
By working closely with the pets' owners, our team offers personalized attention to each pet's individual needs and wants. We extensively discuss the relocation process with the pet owners in order to avoid any surprises half way through. 
At Pet Express, we are professionals in the international Pet relocation industry. We can be the international travel agent for your beloved pet and we strive to provide efficient, and premium service…Always and all the time!
Our Approach

When you first contact Pet Express, either by telephone or email, you are put in touch with an experienced Pet Relocation Consultant familiar with your destination region who will obtain all of the necessary details to provide you with an accurate quotation and answer any questions you might have about the move.  

Once you provide us all the required information about the pet travel, we will provide a precise estimate / quotation which covers all required services, including the airlines we will be using, flight routing, and other necessary details.  This ensures you know what to expect before our services begin. Your precious pets' relocation process will be handled by someone who is very familiar and experienced with the latest import/export requirements for your destination.  This experience is invaluable to our customers, providing assurance and confidence in a stressful situation.

We at Pet Express, always plan your pet's relocation process carefully and meticulously. Our pet relocation specialists have helped hundreds of clients to relocate their beloved pets to reach their new homes.